Kids Activities
---
Holiday Activities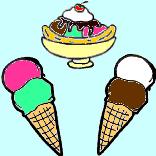 valentine icecream card
Kids Puzzles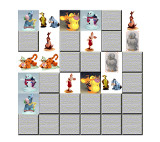 Winnie the Pooh Memory Game
---
---
eGreetings

Santa and Snowman
---
Are you truly bored and tired of your usual activities? Do you want to try something new and innovative? Are you curious to find something refreshing? Finally, do you have a strong grip with crayons and drawings, puzzles, and games? Wow, it is your time to entertain and switch to the new world of excitement. Children dearly love coloring sheets and of course, they try their hands perfect with good entertaining activities such as hand shadows, crosswords, puzzles, riddles and many more. With all these interesting activities for kids, there are many exclusive holiday specials too. Little confused? Well, holiday activities for kids will set its venture during the time of Christmas, Thanksgiving, Easter and Halloween.
The best pass time for almost all the kids will be playing with toys. They find it entertaining to spend their hours with toys, as they find them as the best companion. The best attribute of playing with toys is that, children will not get bored easily while they spend their time with them. The crazy boats, freaky planes, and the funny balls are all defined as the best childhood friends and most of us will still remember them. Drawing and pictures are the ideal entertainers and they make the children happy all the time. Pictures for kids come with all different shapes, size and layouts and they all appear to be unique from one to another.
The coloring pencils and crayons can create all sort of magic in those pictures and of course, they are innovative activities for kids. All these pictures for kids will let your kid understand the neatness and orderliness, which invokes perfection in every piece of their work. Puzzles and riddles are yet other activities for kids that can keep them busy in their free hours. All these activities for kids will make your child to grow sharp and technically good.
Our Kids Activities will keep kids busy having fun. Apart from the huge collection of coloring sheets, we have Wordsearch and Crossword puzzles, hand shadows, online flash games, jigsaw puzzles, memory games, odd one out, match the pics...There are also some holiday specials! for halloween and thanksgiving and easter, christmas and valentine's day. Just let us know which of these activities you like the most and we will add more of the same.
Your Feedback
gives us the right direction and motivation to keep adding content that you would like to see.
Return to fun with pictures home page from Kids Activities Page