Printable Crafts
---
Mazes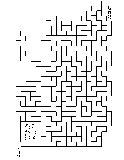 Printable Train Maze
---
Printable Crossword Puzzles
Printable Word Search Puzzles
---
Holiday Printables

Printable Greetings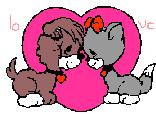 ---
One of the best do-from-home arts is the printable crafts and this is the best-loved art of most of the children around the world! Printable pictures are a good idea, which could be tried at home during a rainy day. When it comes to printable pictures, the options will become endless and you can find tons of choice to try out. There are some printable pictures available online, which asks you to infix your sticks or strings. Paper representations and other dolls will reflect the character of humans or even it could be anything either. While it comes to crafting, children will do it with utmost interest and finally produce exclusive crafts that resemble their originality.
Printable crafts will head out with great demand during the time of celebrations and holidays. This is completely true! Christmas printables will create a hot buzz during the Christmas Eve and celebrations. Children can find several Christmas printables and crafts that are unique and extremely funny. Images of Santa and the options of coloring them will give your children the complete joy and involvement and a platform to eject their innovation. Halloween and children - these are closely connected because Halloween is a special celebration that is calendared only for the kids. During this Halloween, these printable pictures and other Halloween crossword puzzles can be the most refreshing gifts to little ones. They are simply the best, as they are a blend of innovation and creativity.
On the other hand, thanksgiving is familiar all around the world and during this moment, the thanksgiving printables head out with all good popularity. Thanksgiving printables will freak out everyone and kids can involve in coloring them with all the moods of joy and happiness. The other form of recreation for your little ones can also include train maze, and these are the best form of innovation art. A lot more interesting crafting and puzzle games are available out there, and you can excite your children with those freaky entertainers.
Fun-with-pictures.com is not only about coloring pictures. Apart from the huge collection of coloring sheets, we have lots of other printables like stencils and silhouettes, Mazes and printable jigsaws, Crossword and wordsearch puzzles, draw and color, greeting cards and bookmarks... Also check out the holidays activities for more printables for valentines day, christmas, easter, halloween and thanksgiving. Just let us know which of these printables you like the most and we will add more of the same. Your Feedback gives us the right direction and motivation to keep adding content that you would like to see.
Return to fun with pictures home page from Printable Crafts Page