Monster Truck Pictures





Here are some monster truck coloring pages and jigsaw puzzles. In 1974, Bob Chandler put oversized tyres and jacked up suspensions on his Ford F-250 Pickup Truck and called it Big Foot. The original Big Foot is now the proud ancestor of a line of champion monster trucks and still makes guest appearances at shows. Today's monster trucks are bigger, badder and meaner than ever.They dont just smash cars, they can also jump more than 100 feet and travel at more than 100 miles per hour! Monster truck toys and scale models are now among the hot favourites of kids everywhere.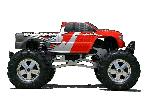 monster truck coloring page.


monster truck picture Jigsaw Puzzle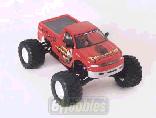 monster truck picture Jigsaw Puzzle